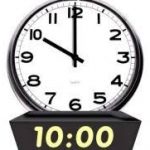 WELCOME! To the 10 @ 10 Group webpage
The group is open to all musicians making time to practise for 10 minutes at 10 O'clock each weekday throughout half term.
Join the live Zoom call. See other musicians on the call and know that you are not alone in your musical passion! Daily prize draw for participants to win, plus a downloadable certificate of achievement.
WHEN?: 15th-19th February 2021
WHAT COST?: £2.50 for 5 sessions, per household (unlimited number of devices)
GROUP RULES: Important: please read first
HOW TO JOIN?: Complete this form
CAN I ASK A QUESTION?: Yes! Some FAQs are below, or email musicmatterslinton@gmail.com
Frequently Asked Questions:
Who can get involved?
This group is open to any musicians who might want to join for motivation to practise during the half term week. It is arranged by Emma Mason via a secure Zoom link which is changed daily. Please read the Group Rules for further information regarding GDPR and safeguarding.
How do I connect to the Zoom call?
A Zoom link will be emailed each morning to the email shared via the 'Complete this Form' link above. You do not need a Zoom account to join. You may enjoy the experience more if you join via a laptop or PC, rather than a mobile device like an ipad or phone. This is simply because the function of 'gallery view' will enable you to see more participants, however mobile devices will be suitable too.
Why is the practice session for 10 minutes?
Often the main barrier to practising is the effort involved in simply getting started. You can, of course practise for as long as you want to. Ten minutes is a great amount for less experienced players and working people taking a 'coffee break'. For anyone else it is great as a warm-up or study focus session that might inspire a longer practice session to continue!
Do I have to connect everyday?
No. When joining up, you are enrolling for the week: 5 sessions £2.50. However you don't have to attend every day. Join on the days when you can or when you want to. Remember each day there is a prize-draw, so the more days you attend, the greater the chance you have of winning!
Why are there 'prizes'? And what are they?
The daily prize-draw is just for fun, and as a little bit of motivation at a time when there is not much to look forward to! Participants will be allocated a number. For a covid-friendly, contactless prize, an Amazon e-voucher will be won each day by the lucky participant whose number is 'chosen' by the online random number selector. The voucher value will be confirmed when the number of participants signing up to be part of 10@10 is known.
Can I win more than one prize?
Yes. We will be using a completely random, online number generator. All participants have equal chances of winning a prize. For this reason it might be possible that you can win more than one prize as each day is a fresh chance (providing you turn up to practice!)
Will anyone listen to me practising?
No. The only opportunity you might have to turn on your microphone is whilst setting up from 9.50am, but even that is optional. Everyone MUST be muted from 10am.
Do I have to turn on my camera?
Yes, please. The whole principle behind the 10 @ 10 Group is to motivate each other and feel like we are in this together. However, you do not need to have your camera quite as close as you do for an online music lesson – so please set yourself up in a way that is effective but also within your own comfort zone.
Will there be any teaching or guidance involved?
No. This is an opportunity for independent, student led practice time. Please ensure you are set up with the your lesson notes, music and any tasks you plan to practice for the session in order to get the maximum benefit. Good luck!
How do I get my certificate?
At the end of the week a link will be emailed to all participants. This will enable you to access a downloadable certificate to print and display at home, if you wish 🙂