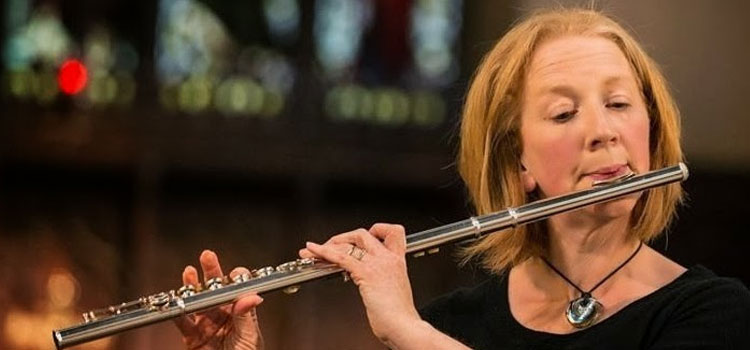 Music Matters Linton was originally established in 2007 by experienced music teacher and performer Emma Mason (B.Mus.PGCE.MISM) to provide small, engaging and active classes which foster an early appreciation of music and rhythm. Since 2013, 'Music Matters Linton' refers exclusively to Emma's private flute and piano teaching practice, and freelance performance.
Emma spent her early musical life growing up in Cardiff, where she studied flute with Fiona George, Dick Hamer and Roger Armstrong. In 1991 she moved to study for a Batchelor of Music degree in Goldsmiths' College, University of London, taking tuition from Robert Goodman, attending workshops with William Bennet (RAM) and studying composition with Edward Gregson. Whilst living in London Emma performed in solo recitals, small ensemble performances and orchestral concerts in venues including Westminster Hall and St. Martins in the Field. Emma continued her studies by completing a Music specialism Post Graduate Certificate in Education in Surrey, where she worked as a teacher for a further 7 years before moving to Cambridgeshire. Here, Emma has enjoyed opportunities to perform as a freelance flautist with a variety of orchestral and smaller chamber ensembles including LePetit Ensemble, supporting Cambridge Sinfonietta and performing with Stapleford Granary's Flute Choir with Janna Hüneke.
Emma has lived in Linton for over 18 years and has been a Member of the Incorporated Society of Musicians since 2014. She first started the original 'Music Matters' sessions for children under 5 years old when her youngest child was 2, and continued to run the sessions whilst also working as a peripatetic flute and piano teacher, primary classroom music teaching and performing as a freelance flautist. Emma now also works as a specialist Music Classroom Teacher, teaching classes of 7-11 year olds.
Website design Nextnorth, photographs from Emily Saunders at ceeme-photography and David Donnan at igentics. Insurance Incorporated Society of Musicians (ISM) Policy No. ENTCL/00676