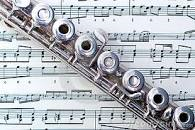 For anyone starting to learn the flute, I am posting some useful links and information here. Take a look and feel free to ask questions …… Have fun!
When it comes to needing a flute, you can of course choose between buying a second hand instrument, buying a new instrument or renting one. It really depends on your budget!!
* rental schemes are less of a financial commitment, and they normally offer money back options if you purchase the instrument within 6 months.
* if you decide to purchase a new instrument you can arrange this through the School and therefore get the cost free from VAT! This can be really worthwhile, so either ask in store or come back to me and I can explain more 🙂 AIPS (Assisted Instrument Purchase Scheme)
Have a look at the links and let me know if you have any questions, or if I can help any more.
See you soon,
Emma
7 Tips on Choosing a Beginner Flute
musicmatterslinton@gmail.com
www.musicmatterslinton.co.uk
www.facebook.com/musicmatterslinton
@Emma_MusicM
01223893140